Jennifer T. Scuteri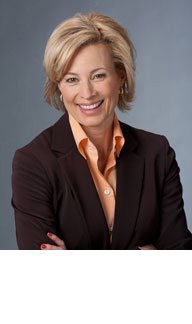 Jennifer is a licensed attorney in both Massachusetts and Florida and has a very broad education having obtained the following degrees:
- Boston University School of Law, LL.M. Taxation (concentration in Estate Planning)
- Northeastern University Masters in Accounting, M.A.
- University of San Diego School of Law, J.D.
- University of Massachusetts at Amherst, B.S. in Environmental Conservation
Jennifer is well-trained in all aspects of estate planning, including family foundations, trusts, charitable giving, durable powers of attorney, elder law and Medicaid Planning, wealth transfer strategies and succession planning for family businesses, as well as, estate and fiduciary litigation, specializing in breaches of fiduciary duty. She is a strong negotiator and often finds compromise and resolves disputes using mediation and arbitration instead of dividing families over estate and inheritance matters.
In addition to her expertise in estate planning and litigation, Ms. Scuteri also brings over a decade of experience in tax and corporate matters having represented an $11 billion cable television company as in-house tax counsel.
Together with Jeff Scuteri, Ms. Scuteri recently obtained a defense verdict on all counts in a family litigation over a family home, received a favorable decision at the Appeals level defending an elderly mother's competency, obtained a winning decision protecting an elderly woman's home from a Medicaid lien and obtained a favorable settlement protecting siblings in the testamentary transfer of a family business. On the corporate and tax side, Jennifer's recent accomplishments include a multi-million-dollar settlement representing 7 plaintiffs in their recovery from a fraudulent tax shelter investment.
Jennifer works closely with clients to develop a personalized estate plan, that will be flexible to adapt to changing wealth and growing families. Jennifer also serves as a trustee and trust protector to large trusts, drawing on her expertise as a tax attorney and her master's in accounting.
Ms. Scuteri has served on the Board of the Essex County Bar Association and in Florida, serves on voter protection and environmental boards.
Politically, Ms. Scuteri was elected for two terms to the Hamilton Board of Selectman where she served as Chairman and then went on to be elected to as the Town of Hamilton's first woman, Town Moderator.
Jennifer also served as Chairman to the Patton Advisory Committee, tasked to oversee the property donated to the Town of Hamilton from the family of General Patton. Ms. Scuteri works extensively to provide recognition of veterans and for her efforts received the American Legion Certificate of Appreciation by the Veterans of Hamilton, Massachusetts.