Jennifer T. Scuteri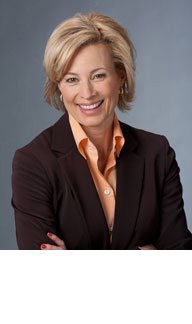 Boston University School of Law, LL.M. Taxation (concentration in Estate Planning)
Northeastern University Masters in Accounting, M.A.
University of San Diego School of Law, J.D.
University of Massachusetts at Amherst, B.S.
Jennifer Scuteri brings over a decade of experience from the private sector to Goddard, Scuteri & Delaney having represented an $11 billion cable television company as in-house tax counsel. Ms. Scuteri divides her time evenly between estate planning and litigation, including all probate matters and business contracts and commercial litigation. In addition to her expertise in tax and corporate matters, Ms. Scuteri is well-trained in all aspects of estate planning, including family foundations, trusts, charitable giving, elder law and Medicaid Planning, wealth transfer strategies and succession planning for family businesses.
Together with Jeff Scuteri, Ms. Scuteri recently obtained a defense verdict on all counts in a family litigation and received a favorable decision at the Appeals level defending an elderly mother's competency. Other recent accomplishments include a multi-million dollar settlement representing 7 plaintiffs in an income tax litigation. Ms. Scuteri is a strong negotiator and often finds compromise and resolves disputes using mediation and arbitration.
Ms. Scuteri is on the Board of the Essex County Bar Association and is a member of NAELA (the National Academy of Elder Law Attorneys). Ms. Scuteri is a prior member of the Hamilton Board of Selectman, and the Patton Advisory Committee and received the American Legion Certificate of Appreciation by the Veterans of Hamilton, Massachusetts. She currently serves as Hamilton's Town Moderator.
Jennifer Scuteri can be contacted at :
This email address is being protected from spambots. You need JavaScript enabled to view it.
and her assistant, Jennifer Navas Portillo, can be reached at: This email address is being protected from spambots. You need JavaScript enabled to view it.
Questions related to Ms. Scuteri's role as the Town Moderator of Hamilton, Massachusetts should be directed to: This email address is being protected from spambots. You need JavaScript enabled to view it.
Or please reference the Town Moderator website information at:
http://www.hamiltonma.gov/Pages/HamiltonMA_TownModerator/index