Jeffrey T. Scuteri
Jeffrey T. Scuteri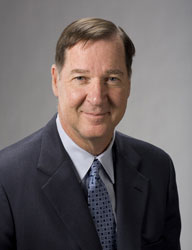 St. Lawrence University, A.B.
Suffolk University School of Law, J.D.
Jeffrey T. Scuteri is a partner at Goddard, Scuteri & Delaney in Salem where he concentrates his practice in civil litigation, representing plaintiffs as well as providing defense for individuals on behalf of insurance companies. Prior to his civil litigation practice, and after a brief stint at the Essex County District Attorney's Office, Mr. Scuteri worked for the Massachusetts Defenders Committee (now the Committee for Public Council Services) in their Felony Trial Unit. He has extensive trial practice in both the District and Superior Court systems and also has tried cases in the both the Probate and Land Courts. An active member of the Essex County Bar Association, Mr. Scuteri is the current President of the Bar and has served on the Executive Committee for a number of years. Mr. Scuteri is a graduate of St. Lawrence University and Suffolk University Law School.
Jeffrey Scuteri can be contacted at: This email address is being protected from spambots. You need JavaScript enabled to view it. and his assistant, Deborah Comeau, can be reached at: This email address is being protected from spambots. You need JavaScript enabled to view it. .